9 Must Haves To Become A Sought-After Coach
Become a Sought-After Coach
What do famous coaches like Tony Robbins, John Maxwell, Alan Weiss, and every great coach on Earth have in common? The nine items in this Checklist!
Get Nine Must Haves To Become a Sought-After Coach for $19.97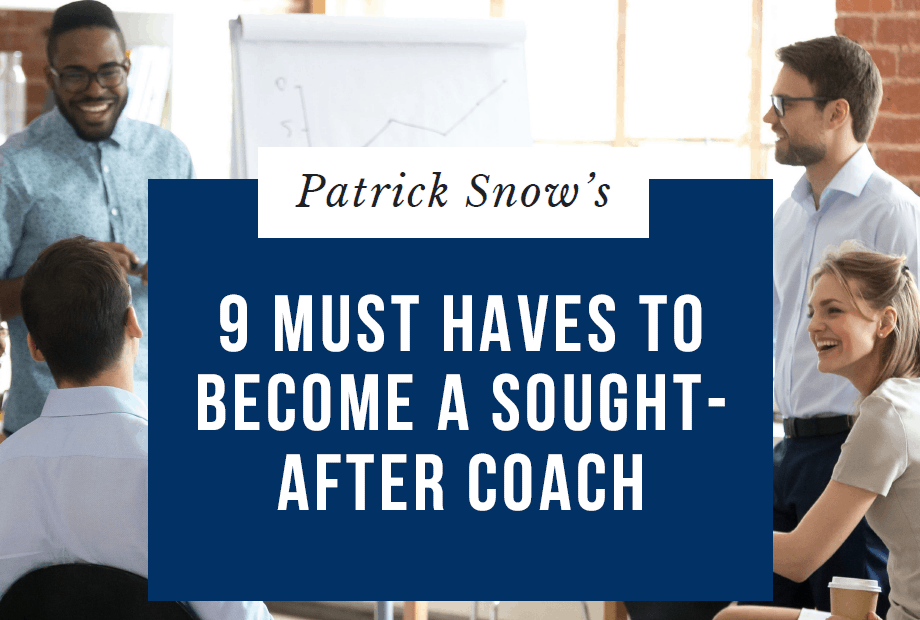 In This Checklist
Patrick Snow Reveals ...
How to connect with Ideal Clients

How to create additional income opportunities

How to build credibility and gain an advantage in this industry
How to spend time on the highest value activities
How to build the right sales and marketing skills
A simple process to get more exposure
How to build and run a successful coaching business
And more…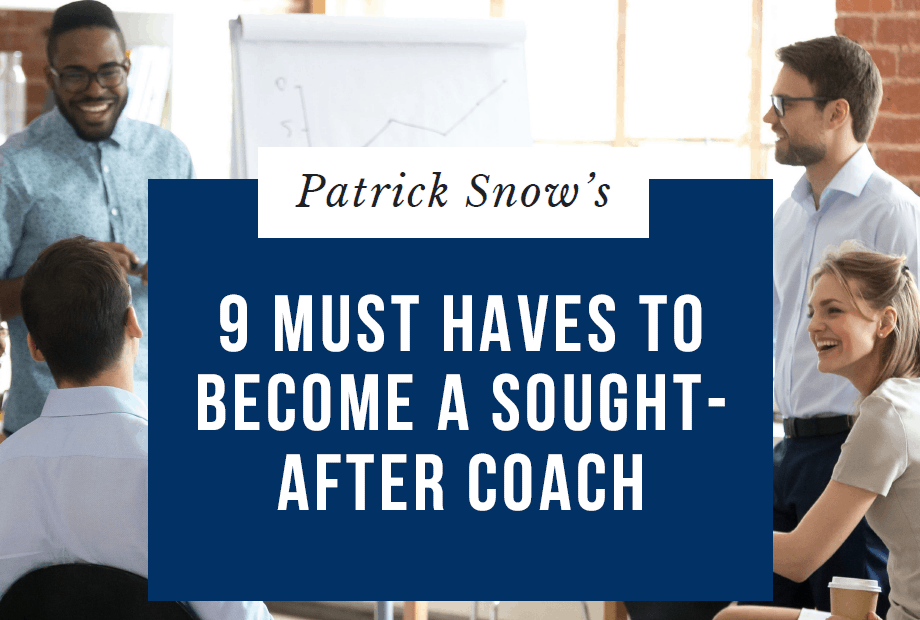 I know there are some websites out there that offer you something cool for free, but then stick you into some program that charges your card every month. This isn't one of them.
I'd like to send you a copy of this report ASAP.
Get Nine Must Haves To Become a Sought-After Coach Checklist for $19.97